Remove the row
Column: 1
So how much electricity does a bitcoin take to produce?
Bitcoins are mined by getting lots of computers around the world to try and solve the same mathematical puzzle.
 Every ten minutes or so, someone solves the puzzle and is rewarded with some bitcoins. Then, a new puzzle is generated, and the whole thing starts over again.
Column: 2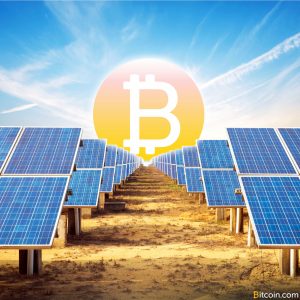 Remove the row
Column: 1
Column: 2
At this rate, the bitcoin network runs at 342934450 watts, which equates to around 343 megawatts. Calculations based on  EIA data reveal that the average US household consumes about 1.2 kilowatts of power, meaning that 343 megawatts would be enough to power 285,833 US homes at the time of writing (May 2015).
That's quite a lot of energy – about a third of the homes in San Jose. And our 1 watt per Gigahash/second figure is pretty efficient. There will be a large number of residential users who will be taking more power to run their miners.So it's likely that this is a conservative estimate.